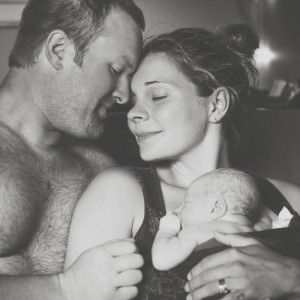 Nourish your pregnant heart on a 10-week journey through mental, physical, emotional, spiritual, and sexual preparation for pregnancy, birth, and beyond.
We'll meet every other week for one to two hour sessions, where you'll receive individualized guidance which may include yoga, meditation, visualization, sounding, pelvic floor work, nutritional support and dynamic exploration to uncover and remove any blockages to a smooth and easeful pregnancy, delivery and postpartum period.
I serve as a pregnancy concierge, helping you assemble the birth team that will serve your highest vision for your birth. If you are in the process of calling in a pregnancy, we will prepare your body, mind, and life to receive the soul you're calling in, and surround you with a team that will help your body align with her natural fertility. And if you've already delivered, we will process any elements of your birth story that may need healing, and focus on restoring your energy, mood, libido, pelvic floor, and core muscles.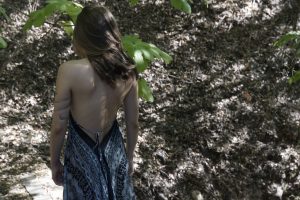 We may also work with your partner, giving your partner the tools to best support you during this tender time, so conception, pregnancy, birth and beyond can deepen your intimacy and strengthen your bond. You will complete with a crystal clear vision for your birth, the physical and psychological preparation necessary to sustain it, and the ability to embrace all sensations and experiences that may arise in your labor process. You will gain a profound understanding for the process of birth, from where you are now through the end of the "fourth trimester" (the 3 months after your baby is born). And you will have structures in place to be fully held, supported, and resourced, so this sacred time of transformation is a joyful and illuminating one for you and your family.
Contact me with any questions, or to schedule your initial consultation.

"Ivy is one of the smartest, most articulate and most compassionate women I have ever met.  Her ability to see through to the heart of a matter is uncanny and the insights she provided throughout my pregnancy were unparalleled.  I had the privilege of meeting this extraordinary woman only nine weeks into my pregnancy and up until the moment I gave birth, Ivy was a reliable, strong, and well-informed sounding board who allowed me to air every question and grievance with a refreshing level of honesty.  Always interested in helping me to discover my own truth, Ivy sat with me through the miraculous and terrifying unknowns of creating human life and patiently allowed me to unpack my thoughts and feelings.  Whether grappling with practical decisions or processing emotions, Ivy was able to meet me exactly where I was with every issue at every moment, be it deciding where I wanted to give birth or how I would balance my professional goals with the reality of a newborn child.  On every level, Ivy was equipped to feed my mind and soul with the nourishment necessary to experience the powerful birth that I did.  From explaining the anatomical nuances of pregnancy and childbirth to facilitating a healthy dialogue with my husband about the decisions we were making, Ivy was there every step of the way to support and encourage my truth.  Thank you, Ivy, for the instincts, intellect and empathy that made my pregnancy a courageous one.  I am forever grateful."
– S. Reiter